July 5-8, 2023 • Pacific Lutheran University
The TYSA-Hammond Ashley Bass Workshop welcomes double bass players of all ages and levels of experience to learn from legendary bass pedagogue Jeff Bradetich and from Washington's top bass teachers. Whether you are new to the instrument or a performance major in college, we invite you to explore the double bass through a highly concentrated study of technique-building exercises, orchestral excerpts, masterclasses, all-bass chamber music, jazz instruction, faculty recitals, and more!
A teacher in-service bass intensive is also offered – this track is designed specifically for teachers who primarily play other instruments and would like to further develop their bass skills for the classroom.
Workshop Information
How to Register
Please complete the online application below, then print and mail in the workshop remittance form. Your registration is not complete until we receive: 1) your online application, 2) your deposit or full payment, and 3) your remittance form. Your deposit will be applied to your tuition.
Envelopes should be Addressed to
Tacoma Youth Symphony Association
Attn: EMF Manager
901 Broadway, Ste 500
Tacoma, WA 98402
Tuition
Tuition for the TYSA-Hammond Ashley Bass Workshop is $395 (Early Bird rate if full application received before May 1, 2023) or $425 (regular rate), with a $95 deposit. Full balance is due by July 1st.
Placements
Beginning group: students younger than 13 and/or who have less than 1 year of private instruction
Intermediate group: students younger than 17 with less than 3 years of private instruction
Advanced group: students 17 and older with at least 3 years of private instruction
This is only a guideline. If you are uncertain of your level, please contact education@tysamusic.org and we will help determine your placement.
Financial Aid
Please contact education@tysamusic.org to inquire about need-based financial aid, or complete and submit the financial aid application below by June 1. Teacher in-service participants are eligible for a teacher discount – please email education@tysamusic.org for more details.
History of the Workshop
The Hammond Ashley Memorial Double Bass Workshop has helped hundreds of bassists improve their skills since 1993. Mr. Ashley attended the very first workshop, passed away shortly thereafter, and the following years have been dedicated to his memory. Under the direction of internationally-renowned double bass soloist and pedagogue, Jeff Bradetich, bassists from age 8 to 78 have attended the workshop and benefitted from his influence and teaching. The faculty for the workshop has included bassists from the Seattle Symphony, the Oregon Symphony, the San Francisco Symphony, the Cleveland Orchestra, and many premier regional bass teachers. Some attendees are now performing in major orchestras and teach bass themselves. From beginners to developing professionals, and every bassist in between, all are welcome to share the love of our instrument – the double bass – at this workshop.
Bass Workshop Faculty
Jeff Bradetich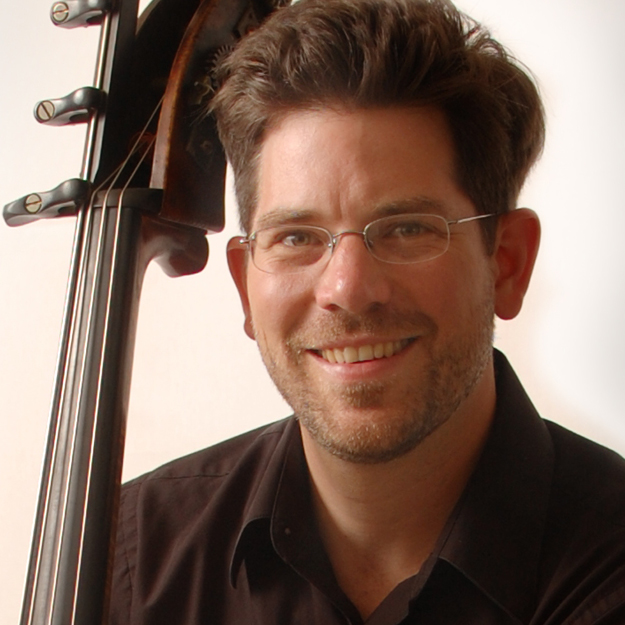 Chris Burns
Joe Dyvig
Todd Gowers
Tommy Hawthorne
Anna Jensen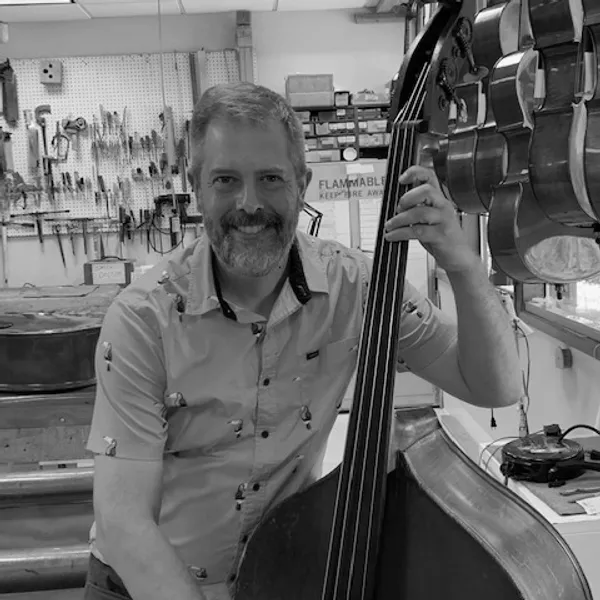 Bryce Van Parys
TYSA-Hammond Ashley Bass Workshop Application Form