Programs
Over 60 years of symphonic education and performance that transforms young lives and enriches communities.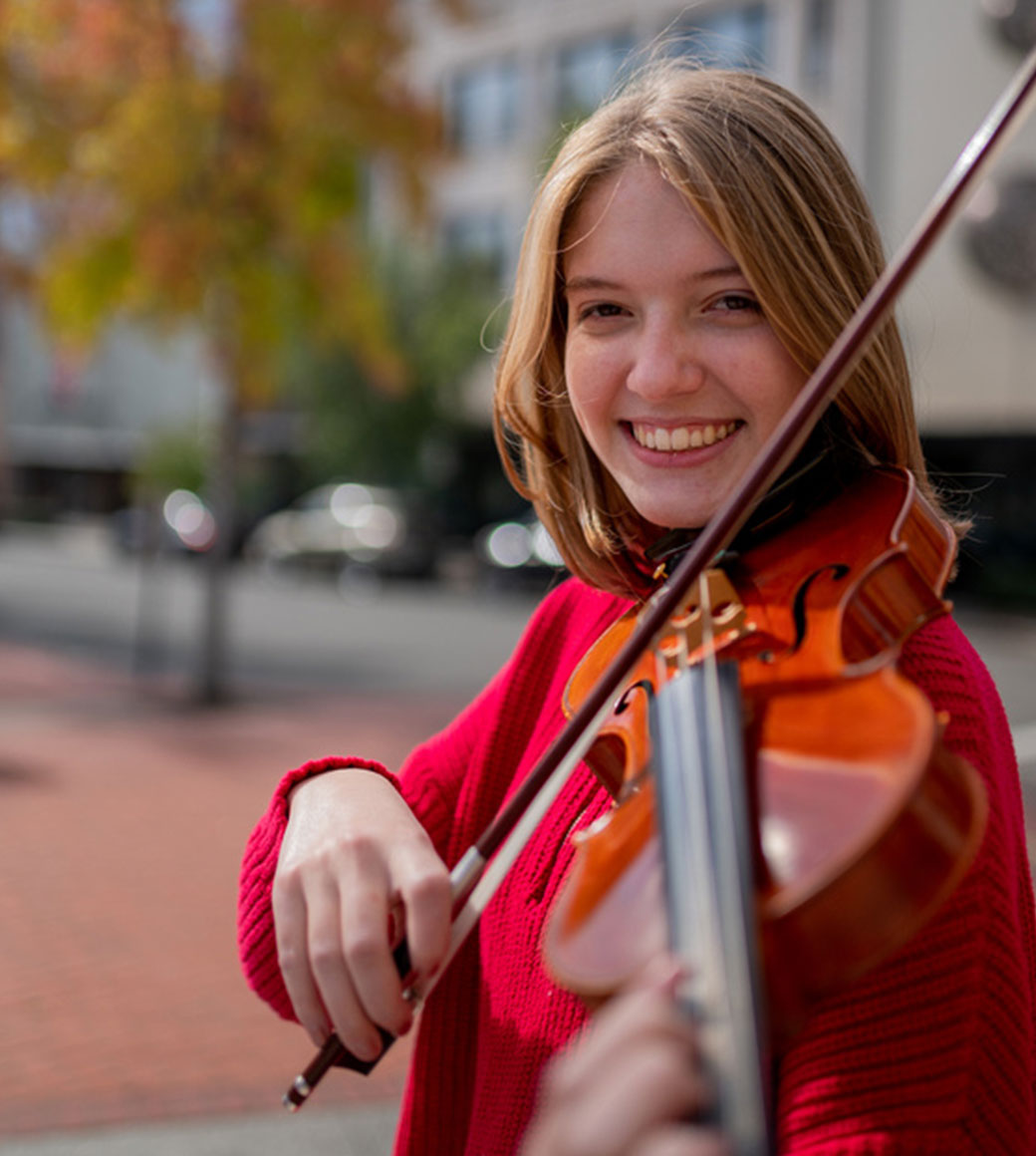 Orchestras
Over 60 years of symphonic education and performance that transforms young lives and enriches communities.
Summer Camps
Keep the music going over the summer and join TYSA for a variety of experiences including the Evergreen Music Festival, the Hammond Ashley Bass Workshop, and the Symphonic Jazz Workshop.
Community Classes
Students of all ages and levels can join TYSA to develop their musical skills through programs like the Tacoma Young Violin Program and the Tacoma Community Ukulele Project.
TYSA in the Schools
We believe that every student has the right to a transformative music education. Through free school visits, partnerships with local educators, and free community concerts, TYSA reaches thousands of youth across the South Sound region every year.
General Programs
In addition to the regular orchestral program, TYSA augments its curriculum with sectionals, chamber music, private lessons, and music theory classes. The TYSA reaches over 55,000 people annually through eight orchestras and adjunct programs.

The Evergreen Music Festival is a successful summer music program that allows our students to perform with students who are not in our regular program and experience the love and joy of playing music together.

The String Orchestra Festival in March provides a unique and non-competitive festival option for over 1,250 middle/junior high musicians. Coming from throughout Puget Sound, full school orchestras perform for one another and listen to TYSA chamber musicians. The TYSA provides school orchestras with festival music to learn a month prior to the festival. During the festival, they join together to perform these works under the direction of renowned maestros.

TYSA seeks out performance opportunities in nursing homes and underserved outlying communities. The Chamber Series thrives, as do the sold-out children's concert and our annual multi-concert school tour.

If you would like to bring your 4th graders to a performance by the Tacoma Youth Symphony, please contact Mr. Tommy Hawthorne at (253) 627-2792 x5 for additional information regarding our education concerts.